Country: United States of America
Company: Warner Bros. Animation
Keywords:
Big Top Scooby-Doo!
Big Top Scooby-Doo!
Release Date: 10/22/2012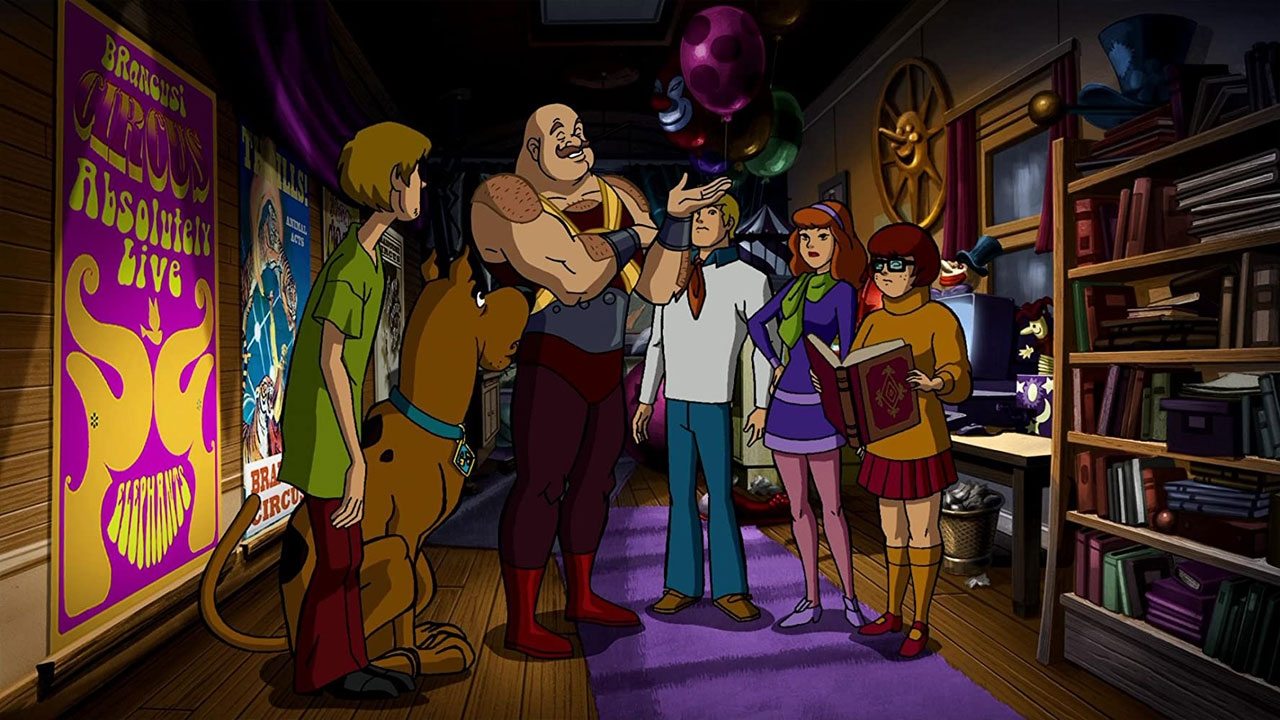 Acting
Frank Welker

Scooby-Doo / Fred Jones (voice)

Matthew Lillard

Shaggy Rogers (voice)

Grey DeLisle

Daphne Blake (voice)

Mindy Cohn

Velma Dinkley (voice)

Greg Ellis

Marcus Brancusi (voice)

Maurice LaMarche

Archambault (voice)

Peter Stormare

Wulfric von Rydingsvard (voice)

Carlos Ferro

Oliverio (voice)

Jeff Dunham

Schmatko / Conductor (voice)

Jess Harnell

Human Scooby Doo / Guard (voice)

Jim Meskimen

Phil Flaxman / Detective (voice)

Candi Milo

Jean (voice)

Hynden Walch

Lena (voice)

Craig Ferguson

Whitney Doubleday (voice)
When Scooby and the gang hear of a werewolf plaguing a traveling circus, they go undercover as circus performers to get to the bottom.
Trailer / Review movie
Produced By: Tony Cervone, Andrea Romano, Spike Brandt
Directed By:
Crew: Doug Langdale, Andrea Romano, Ben Jones, Robert J. Kral, Phil Langone
Content and images used from TMDB source. Website is currently in the process of developing more features. Disclaimer for content and images. Thanks of alot